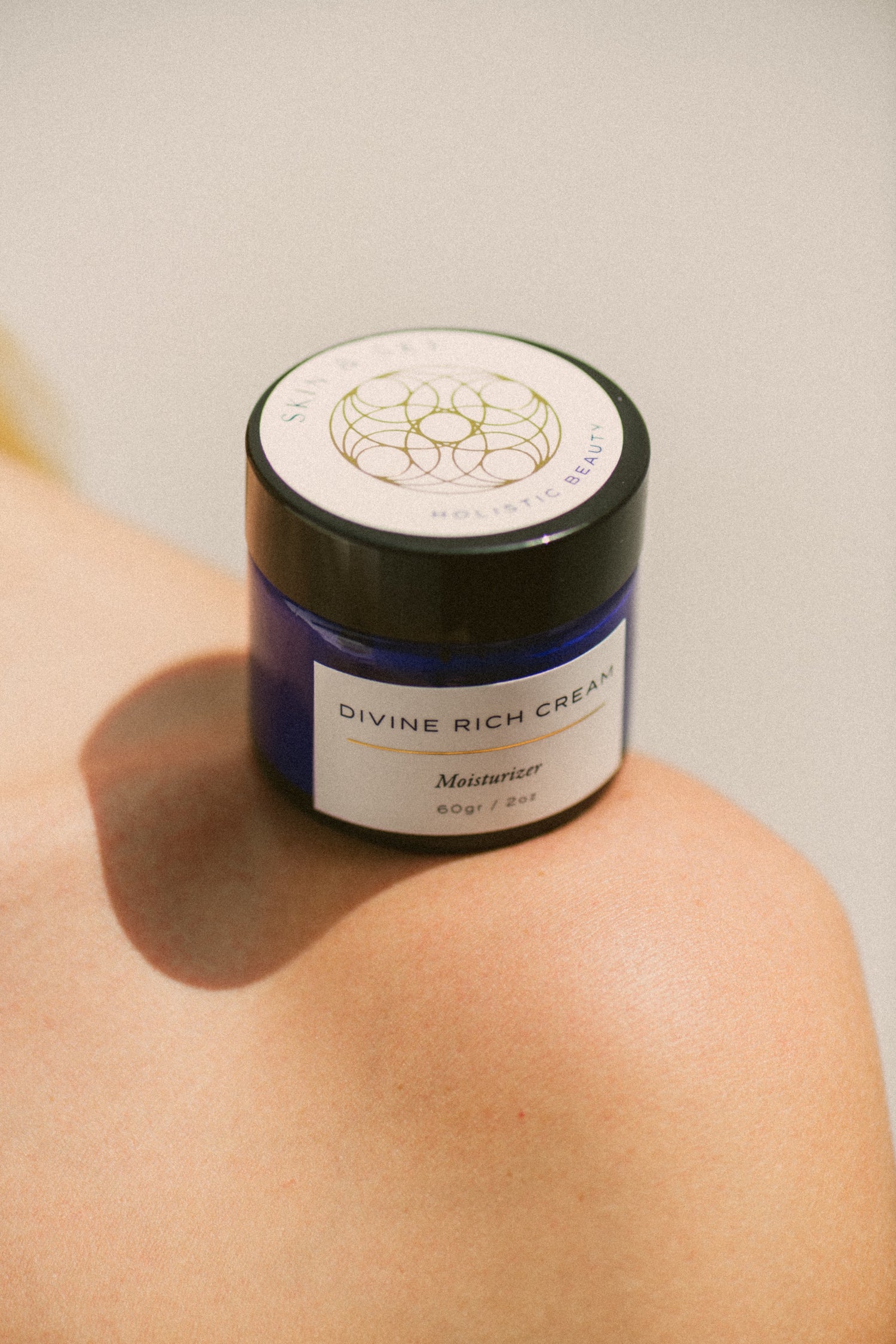 FEED YOUR SKIN CONSCIOUSLY
Skin & Sky products are free of GMO's, parabens, silicons, synthetic ingredients, perfumes, dyes, fillers, toxins and animal testing.
Skin & Sky uses cold processing manufacturing method. All ingredients are sourced without the use of heat or chemical emulsion to preserve the effectiveness and potency of their active ingredients.
Skin & Sky is committed to following eco friendly and sustainable practices during the manufacturing of their products.
Never use synthetic ingredients and our products are packaged in recyclable glass.
Skin & Sky's main ingredient is love. Its intention is to bring everybody's skin at its best